Here's to Health and Opportunity in 2022!
All-inclusive Award-winning Invisalign care only $4,479 (Average Invisalign cost $5,500-$7,500)
New Patients Schedule FREE consult within 2 weeks of calling and earn a $300 coupon and a fee of only $4,179
(and insurance, HSAs or FSAs
may reduce the cost even more.)
All-inclusive means Initial consult, X-rays, photos, oral health scan, Invisalign Clear Aligners, any necessary additional aligners, a single set of retainers,
and all Invisalign treatment visits
Multiple payment options are available.
Interest free 2-year financing is only $175/month
Call us at 626-285-3161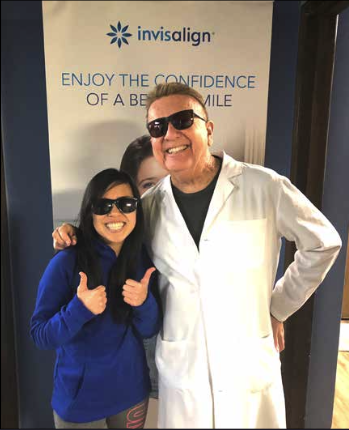 Dr. Von Bulow is a Gold Plus Invisalign provider,
an American Academy of Clear Aligners (AACA) Board member, columnist for the AACA Journal,
and 2015 Invisalign Summit Shootout Finalist.
Temple City Dental Care
Jack Von Bulow, DDS
9929 East Las Tunas Drive
Temple City, CA 91780
626-285-3161
www.templecitydental.com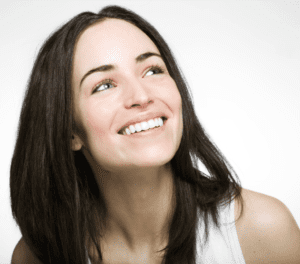 Straighten Your Teeth Without Wires or Metal With Our Invisalign Aligners
If you've ever wanted straight teeth, but felt daunted by the thought of traditional braces, Invisalign care may be exactly what you need. Invisalign aligners straighten teeth discretely without any noticeable metal or wires. Each Invisalign aligner is made out of a clear plastic that looks virtually invisible against your natural teeth. Invisalign care is perfect for patients who want a noticeably straighter smile without drawing unnecessary attention to their teeth during the straightening process.
The Benefits of Invisalign Aligners
Invisalign aligners can straighten your visible teeth without clunky wires or metal.
With Invisalign aligners, patients can enjoy the benefits of a straight, beautiful smile in less time than traditional orthodontic treatment.
Our Invisalign aligners are completely removable. Patients can care for their teeth more easily, and can still enjoy all the foods they love without any restrictions.
Invisalign aligners look virtually invisible and won't draw unnecessary attention to your teeth. Most of your friends won't even be able to tell that you're wearing braces.
With Invisalign aligners, it's easy to chart your progress, and you'll need even less appointments at the dentist office.
Now with Acceledent, we can straighten teeth with Invisalign even faster.
Invisalign With VPro5 Technology
Improperly seated aligners can delay and prolong treatment. VPro5 delivers gentle vibrations to complement your orthodontic treatment. Used for just 5 minutes per day, the VPro5 helps ensure that aligners fit properly to avoid backtracking to previous trays or unnecessary refinement.
2015 TOP INVISALIGN RESTORATIVE CASE IN NORTH AMERICA
To schedule an appointment, or to find out more about Invisalign, call us at our office today.
In addition to providing leading edge general and cosmetic dental care, Dr. Von Bulow is a top-trained Invisalign doctor who is part of an exclusive North American Invisalign team of treating dentists. With over 200 hours of continuing education, Dr. Von Bulow also uses his advanced Invisalign care knowledge to train, mentor, and teach other Invisalign dentists across North America. In 2015, Dr. Von Bulow presented the Top Restorative Invisalign case in North America at the G.P. Invisalign Summit meeting in Las Vegas.