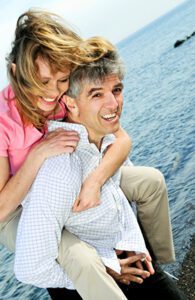 Smile Again With Custom Dentures From Temple City Dental Care
For patients who have lost all of their teeth, dentures are a second chance to enjoy a full, beautiful smile. If you or a loved one are missing a significant number of teeth, at Temple City Dental Care, we can restore smile with a custom-fitted denture set. A denture is a dental appliance fitted with artificial teeth that can be adhered to the gumline to replace missing teeth. At our practice, we offer both full and partial custom fitted denture sets. We also offer implant supported denture options for patients who are looking for a more permanent solution.
Custom-Fitted Professional Dentures
Our custom-fitted professional dentures are made to fit your unique needs. Each denture set is made specifically for each patient to achieve optimal fit, functionality, beauty, and comfort. With your custom-fitted dentures from Temple City Dental Care, you'll be able to enjoy all the activities that you loved before your tooth loss. Custom-fitted dentures are removable and easy to care for and maintain. Partial and full custom-fitted dentures are available for our patients in Temple City and the surrounding areas.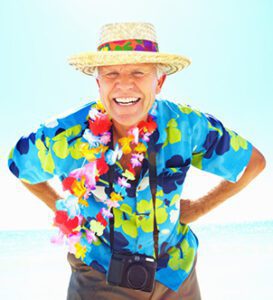 Implant Supported Dentures
Implant supported dentures are perfect for patients who want a more permanent solution to their tooth loss. With implant supported dentures, your dentures will be secured to your mouth using four strategically placed dental implants. Patients love implant supported dentures because they will never slip or click out of place, and require no messy denture adhesive. Best of all, implant supported dentures provide extra support to your jawbone, and can help decrease bone deterioration. Enjoy a higher level of oral health with implant supported dentures from your Temple City dental team.
To find out more about our denture options, or to schedule an appointment, call us at our Temple City office today.